platform app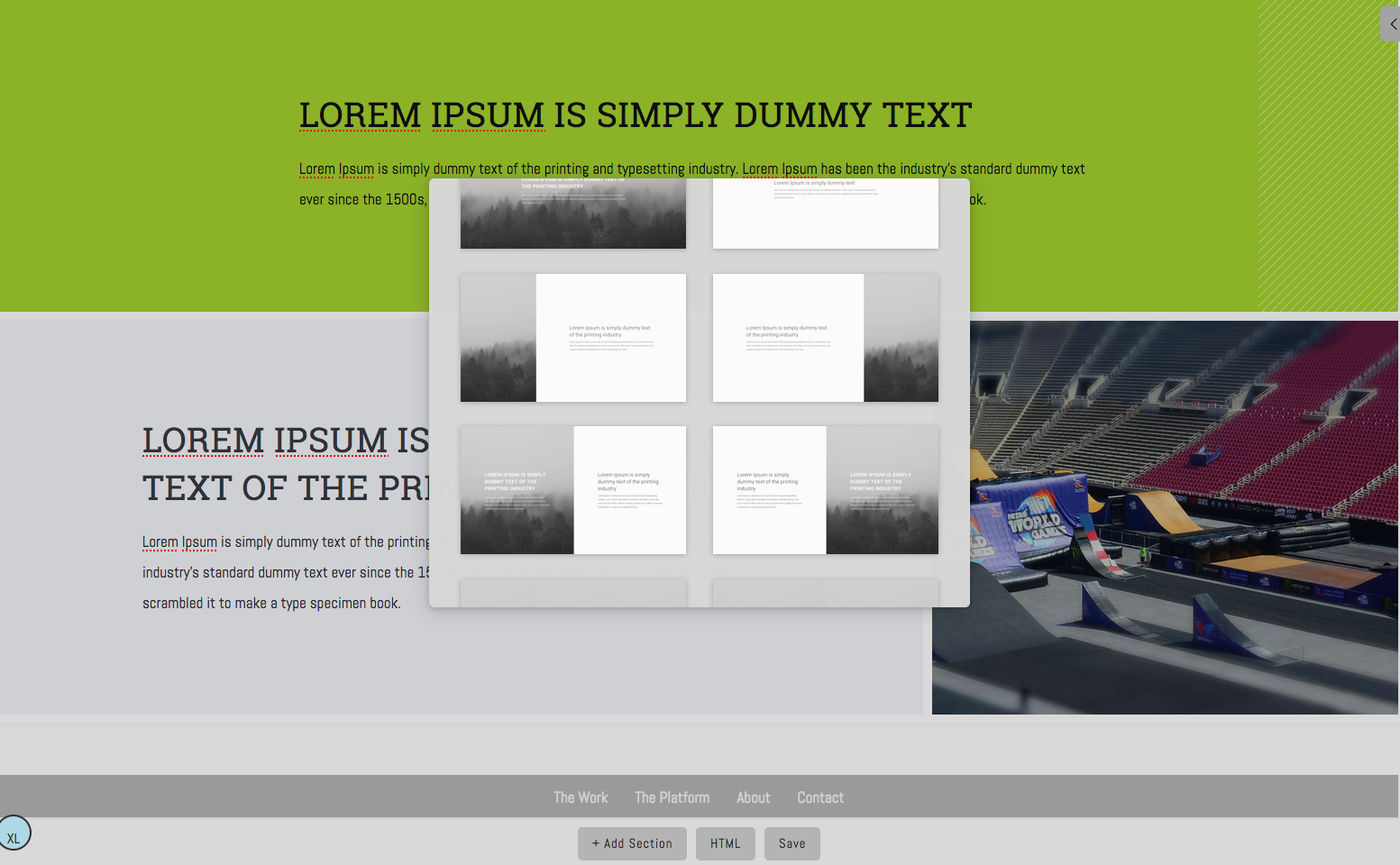 Content Builder
Some pages are built from scratch, some are built dynamically with set template formatting, and yet another choice is to build them with our Content Builder tool.
Give your clients preset content block areas (the standard set comes with over 100 types of content blocks), or build them custom with our Section Editor and Snippets editors. This gives you real control of the site layout, but your clients will love the freedom to create one off pages that are beautiful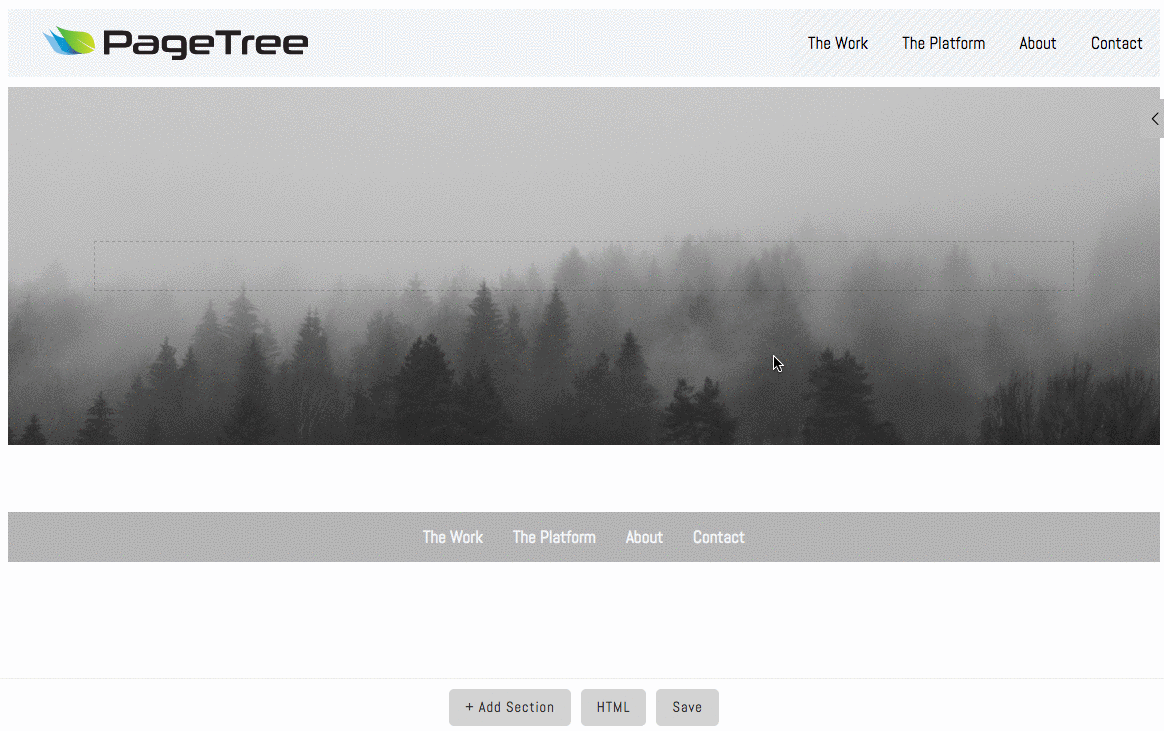 Snippets allow for you to add custom content blocks, including dynamic content from your mini apps (see mini apps here).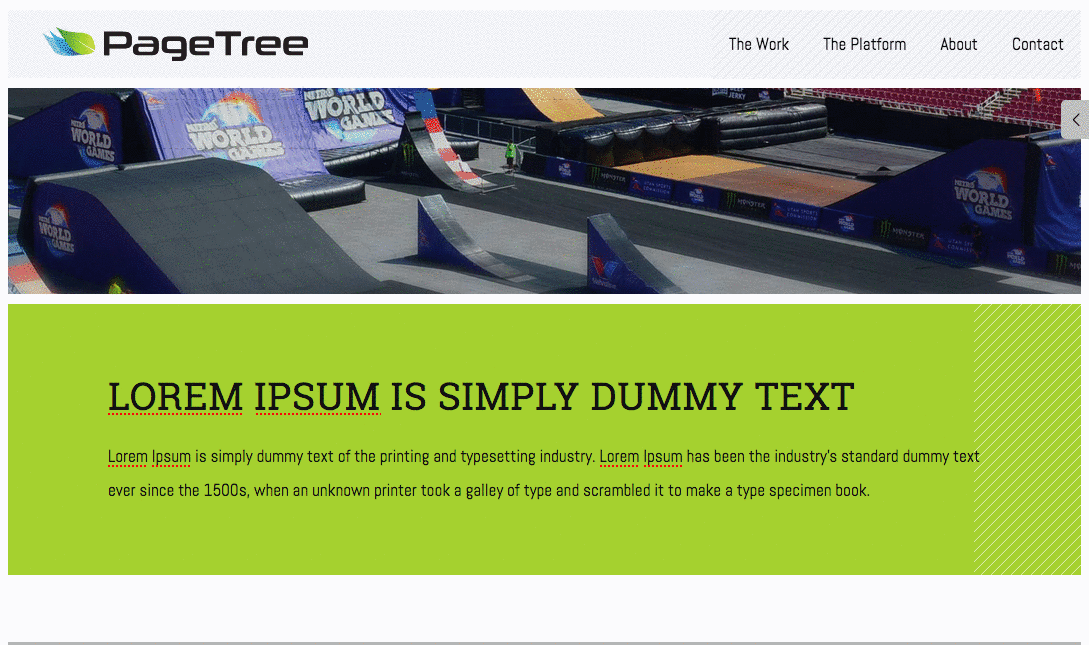 Create your own Content Blocks (snippets) or Section Blocks in the CMS and decide which ones your client can use