platform app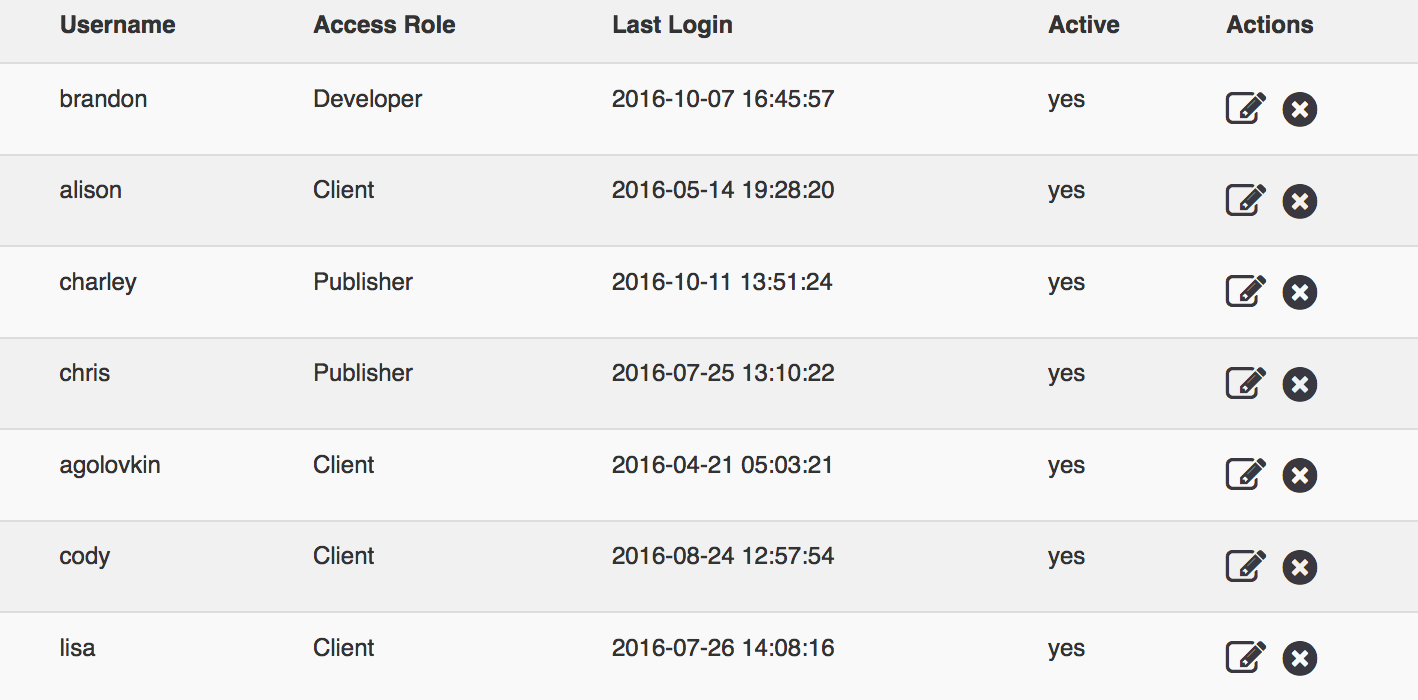 User Permissions
Add users with our standard access permissions, or create your own. Admin role is at the top and can create/edit/delete all additional users.


Setup your client with "client" permissions and block them out of dev areas, pages, etc.
Administrator View of Locking pages


Client View of same pages

Administrators can now only view but not edit those pages.


Developer Views

Developer roles will see all normal WYSYWIG areas as ACE editors.